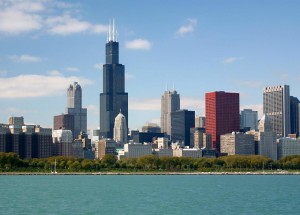 It is that time of year to make the most out of the sunny days and enjoy the outdoors on a Chicago boat cruise. Chicago is also a great city to explore during the summer season, and a handful of events this July will keep all visitors and locals entertained. Looking for the perfect event to attend in this beautiful city? Have some fun and check out this list of events taking place this month:
Taste of Chicago (July 10-14): Experience the diversity of Chicago's dining community at this outdoor food festival accompanied by music and activities for the whole family to enjoy.  Your taste buds will thank you!
Chicago SummerDance (June 27 – September 15): Get your dance on! For 11 weeks professional instructors offer one-hour dance lessons in Grant Park. Boogie down for some more fun with two hours of live music and dancing after each lesson.
Chicago Farmers' Markets (May – October): Support your local vendors! Gather fresh vegetables, fruits, flowers and more from more than 70 vendors. For more information, visit ChicagoFarmersMarkets.us
Planning a perfect summer day is easy to do  in this fantastic city. After a beautiful trip on a Chicago boat cruise, there are so many activities waiting for adventurers in the city! Have fun and enjoy the sun!