Winter is upon us. For many people, the change in season can bring about a hermit-like attitude. Luckily, there's a plethora of fun activities to do right here in town before we begin to offer our springtime Chicago boat cruises.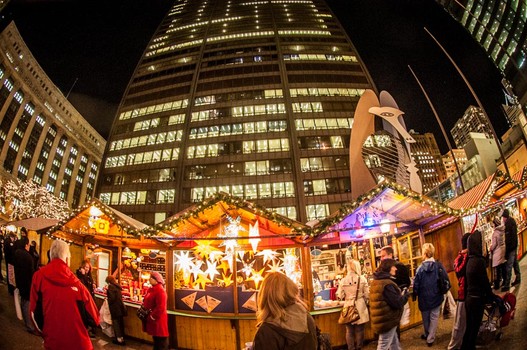 Seize the day and embrace the time of year with the following activities:
1. Check out Christkindlmarket on Daley Plaza – Shopping around with loved ones during the holiday season is a great experience. Not only do you get to spend quality time with those close to you, but you just may find something perfect for that special someone. The Christkindlmarkey offers a large variety of vendors, including handmade clothing, German foods, toys, jewelry, as well as craft beers. Act quickly as the market closes for the season on Christmas Eve at 4 p.m.
2. Go Ice Skating – The McCormick Tribune Ice Rink is open this season from November 15th, 2013 to March 9th, 2014. Located in beautiful downtown Chicago, fun times can be had for all at this winter attraction. Don't know how to skate? That's fine! Free ice skating lessons are offered Friday through Sunday one hour before the rink opens.
3. Take a Walking Tour – Think you know your city? The Chicago Architecture Foundation offers over 70 walking tours highlighting the beautiful architecture and history of the city. Get your learn on and check them out!