May is just a couple of days away. Next month, the city will be home to many exciting events as we gear up for summer. This weekend kicks us off with a great event for the entire family!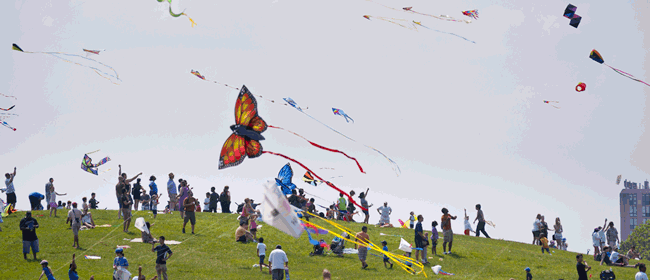 The 16th Annual Chicago Kids & Kites Festival (May 3) will be held on May 3rd from 10am to 4pm pm Cricket Hill, near the intersection of Lake Shore Drive and Montrose Ave. This events will include face painting, balloon artists, crafts, and FREE paper kites!
The Maxwell Street Market (year round) is also an event not to be forgotten. Running year round, this is the perfect place to visit vendors of all types and find something authentic and special. Every Sunday all are welcome to come bargain from 7:00am until 3:00pm.
Wired Fridays (May 16) is a different kind of event held in Chicago. Held every first and third Friday in the winter, spring, and fall, these feature an hour long DJ set starting at noon on the first floor of the Chicago Cultural Center. These are an awesome break from the norm and a perfect start to the weekend.
These are just a couple of upcoming events! Keep your ears open, because as the weather warms up, Chicago will come alive! Interested in a Chicago yacht rental? View our different packages at http://valara.com.