Creative tips for entertaining employees, clients and family.
Thinking out of the box and building relationships!

STRENGTHENING RELATIONSHIPS: Why is this important? These days we are constantly multi-tasking, feeling we are being pulled in many different directions and stressed because we can hardly keep up. Does this sound true for you? If so, then look around because you are not alone. The same is true for your co-workers, your family and your friends as well. Stress takes a toll on your productivity and sometimes even your morale, happiness and your health. How can we boost morale in the office and make life more rewarding both at work and with family? * Spend quality time together and plan your larger get-togethers at a venue that offers you the right atmosphere for what you are out to accomplish.
SPEND QUALITY TIME with those who are important in your life.
Think about the subject of lifting the morale of those you work with and strengthening your relationships with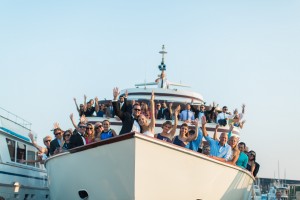 those important in your life, just for a moment. Your co-workers, they are important right? We spend most of our waking hours working along side our co-workers, they must be important to you, your business and to your company, right? Do you have important clients and enough of them to entertain them for a day out once in a while, once a year maybe? If someone in your family is having a special milestone in their life, it takes very little to organize something really nice and memorable for everyone involved. What is the point we are getting at here?
Work-Life Balance: Get on out there and make this happen. Spend quality time with those that matter in your life. Get-togethers, employee entertaining, family milestones….which venue that you use to gather in these respects – it's all about the atmosphere!

ATMOSPHERE means everything
The "venue \ atmosphere" that you choose when planning quality time with employees, family, friends or clients is the most important decision that you can make in this respect. Large gatherings – lets think for a moment about those company picnics in the park where everyone and their kids are invited. We see our employees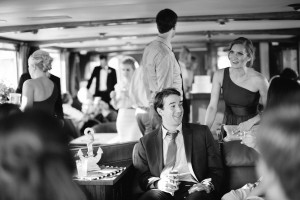 running around chasing their kids, basically sitting on their own with their family and they are hardly talking to anyone else because they are too busy tending to their family. Right, or almost right? So then, what do we really remember about these types of events, think about it. How about those company outings where you all go to the baseball game. Everyone is sitting in a row of seats; can they really talk to one another even if they wanted to? What do we remember about these outings except for maybe the game we seen? Those family milestones, the birthdays, anniversaries and the weddings all spent inside a banquet hall, how many details about these gatherings do you really remember? Come on now, there must be something about those gatherings that you remember right? Ok point made, the venue \ atmosphere is the single most important choice when you are planning to spend quality time with others, no matter what the occasion is for.


Take the time to spend "real quality time together" in the right atmosphere!
Employee outings, client entertaining and family milestones spent aboard VALARA are remembered forever and you may already know this simply because you have been here yourself! So what are you waiting for? If you have not spent time on board VALARA in a couple of years, we have to ask you why is that? Is this too expensive? Are you worried about the weather?
In case you did not know, we offer a worry free environment here with plenty of space for comfort regardless of Mother Nature, we make event planning very easy and we offer a wide variety of all-inclusive packages that fit most budgets. Whether your wish is to hold an upscale elegant event, or just to have a simple afternoon outing, like a yacht picnic for instance, it's simple but still very memorable stuff here folks! Remember, it's all about the atmosphere!
That being said, we invite you to come on out and join us in 2016 and spend quality time with those important people in your life!